York Angel Investors Inc.'s focus is to create a superior return on investment for our angels and for the entrepreneurs with which we work. YAI Angels come from a wide variety of business backgrounds. This diversity ensures our investees receive SMART money; money with experience and connections.
---
UPCOMING INVESTMENT MEETINGS
York Angel Investors
Friday, June 1, 2018
Thursday, June 21, 2018 (AGM, Investment Meeting & Cocktail Party)
Thursday, July 26, 2018
Monday, September 17, 2018
Thursday, October 25, 2018
Thursday, November 22, 2018
Thursday, December 13, 2018
---
UPCOMING EVENTS
York Angel Investors
Tues. May 22nd: Startup Boost Toronto Global Pre-Accelerator Demo Day
Wed. May 23rd: Angel Investors Ontario and YPO Joint Angel Investment Forum 2018
Wed. May 23rd: Toronto Cryptocurrency Conference: The Future of Blockchain
Tues. May 29 – 31st: True North Waterloo
Wed. May 30th: First Look Angel Investment Meeting -Mississauga
Wed. May 30th: AR/VR Mixed Reality Summit 
Fri. June 1st: Pre-meeting Member-Only golf foursomes. Limited spots. Please email Cassandra for more information
Fri. June 1st: YAI Investment Meeting
Thurs. June 7th: NACO Academy- Angel Investing Overview & Adding Value through Due Diligence
Mon. June 18th to 19th: YAI & Valhalla Angels Basecamp 
Wed, June 20th: Basecamp Pitch Party
Thurs. June 21st: AGM, YAI Investment Meeting & Cocktail Party
Thurs. July 26th: YAI Investment Meeting
---
WARM WELCOME TO OUR NEWEST ANGELS
YORK ANGEL INVESTORS
Chris Jewitt

Jason Nagy

Teresa Sing
---
SAVE THE DATE!
Basecamp 2018 is back! 
York Angel Investors & VA Angels are excited to be hosting BaseCamp from June 18- 20! Basecamp is an intensive, small group boot camp to empower entrepreneurs as they are seeking capital.
Angels: mentorship opportunities are availble- please speak to Jess if you are interested
Also, please join us for the pitch party on June 20th, where Basecamp graduates present for feedback.
Click here for more information

---
SAVE THE DATE
Have you made any plans for May 23, 2018? You have some now! Angel Investors Ontario & YPO are hosting the 2nd Annual Joint Angel Investment Event in downtown Toronto, bringing together Angels from across Ontario & neighbouring US states to network with like-minded professional, enhance investment skills & learn best practices. Visit www.angelinvestorsontario.ca for regular updates. Buy your tickets here

---
NACO Academy Educational Seminar 
On June 7th, York Angels will be hosting two NACO Education Seminars. Module 101: Angel Investing Overview & Module 103: Adding Value Through Due Diligence
Module 101 provides a broad introduction to angel investing – the people, processes, and methods that provide entrepreneurial firms with capital and expertise to help them grow, and that provide investors with opportunities to earn high returns with acceptable levels of risk. (AM Workshop- 3 Hours)
Module 103 will equip you to manage the risks of choosing an investment, by performing a thorough due diligence investigation of a prospective deal. Effective due diligence (DD) is one of the most important parts of angel investing. (Afternoon Workshop- 3 Hours)
We would like to thank NACO for their generous sponsorship & continued partnership!
Registration deadline is May 31st.
Free for YAI Members (space is very limited, reserve your spot today)
---
Save the Date
First Look Investor Collision
Register Here
---
Angel Recogition 
Congrats to our Angel Angelo Del Duca for being recognized by the City of Vaughn! Thank you for all that you do Angelo!
---
Congrats Hockeystick
Congratulations to Raymond & the Hockeystick Team on launching their Open-Database of Canada's innovation economy. The database is freely available on the 
Hockeystick website
, and you are able to explore the 11,000+ startups and early-stage funders already in the system.
Read more 
here
!
---
Congrats #paid 
York Angel Investors Portfolio Company #paid has raised a $9 million Series A as the company looks to expand its influencer marketing platform. #paid currently has 15,000 influencers on the platform, and counts brands like Coca-Cola, Mondelez International, and Airbnb among its clients.
York Angels is proud to be an investor!
Read more 
here
!
---
Congrats Authentic Web
YAI Portfolio Company Authentic Web for partnering with Liaison Technologies to develop the industry's first Brand Registry-based authentication and trust protocol for enterprise networks within the award- winning Liaison ALLOY® Platform. The new protocol will further advance the enterprise data security and privacy capabilities of the ALLOY Platform, which is designed and maintained to exceed data regulatory compliance standards across multiple regulatory frameworks including PCI DSS, SOC2, HIPAA and HITRUST, Privacy Shield and GDPR.
York Angels is proud to be an investor!
Read more 
here
!
---
Top 100 Women of Influence 
Congratulations to York Angels Executive Director Jess Joss for the shout out as a Top 100 Women of Influence within the Ecosystem!
Make sure you go check it out!
Read the full article 
here
!
---
BDC Women In Technology Fund  
The BDC Capital Women in Technology Fund has a bold vision: Foster the creation of the next generation of millionaire Canadian women technology entrepreneurs. With $70 million to be invested over 5 years, it's the largest venture capital fund in North America dedicated solely to investing in early stage Canadian women led technology companies across sectors.
Read More Here!
---
INFINITI Lab 
INFINITI LAB Toronto is a six week accelerator program run by premium automotive brand, INFINITI, together with Multiplicity. The theme of this program is Smart Cities and IoT and we are looking for startups with an exciting product or service in this vertical.
Throughout this 6 week program startups will be provided with intensive 1:1 mentorship from INFINITI, Multiplicity and seasoned entrepreneurs who have done it all before. Startups will also receive access to external subject matter experts and introductions to quality global investors with a proven track record. Participants in the program will have the opportunity to secure a spot at the next Global Accelerator based at INFINITI's headquarters in Hong Kong. The Program will culminate in a demo day with startups pitching to the Nissan's Alliance Ventures $1 Billion Fund .

Apply Here www.f6s.com/infinitilabtoronto?ref=multiplicity
---
News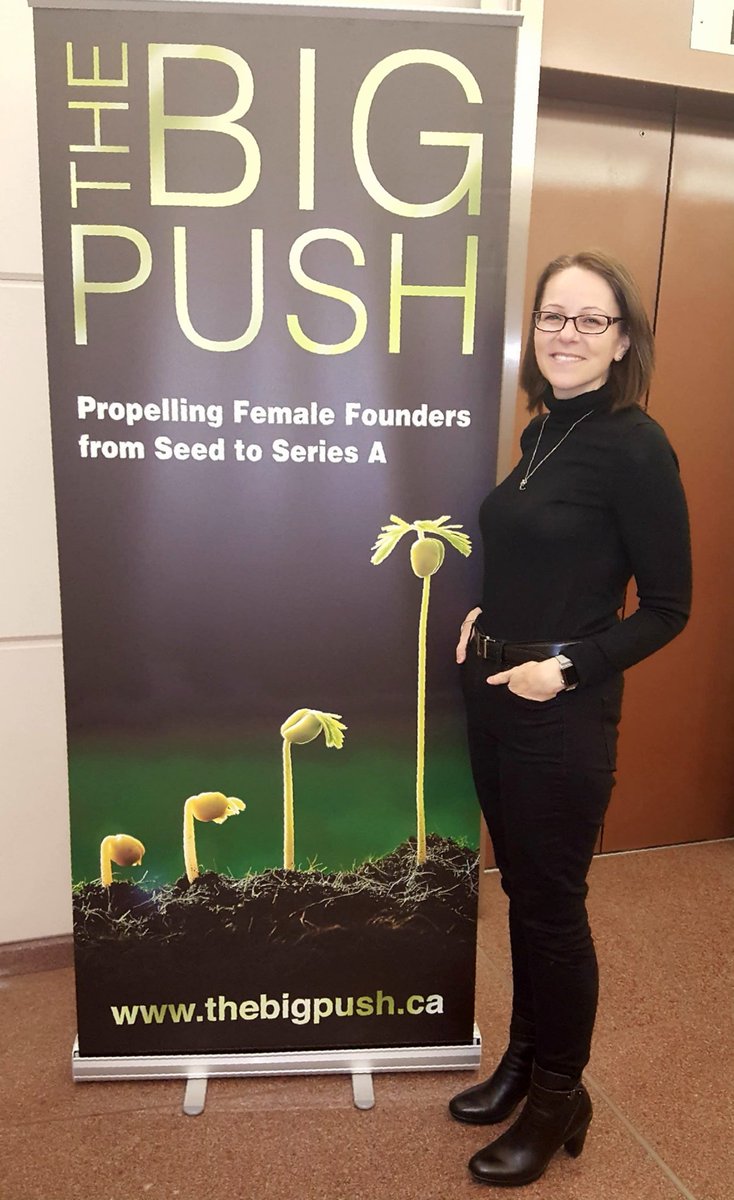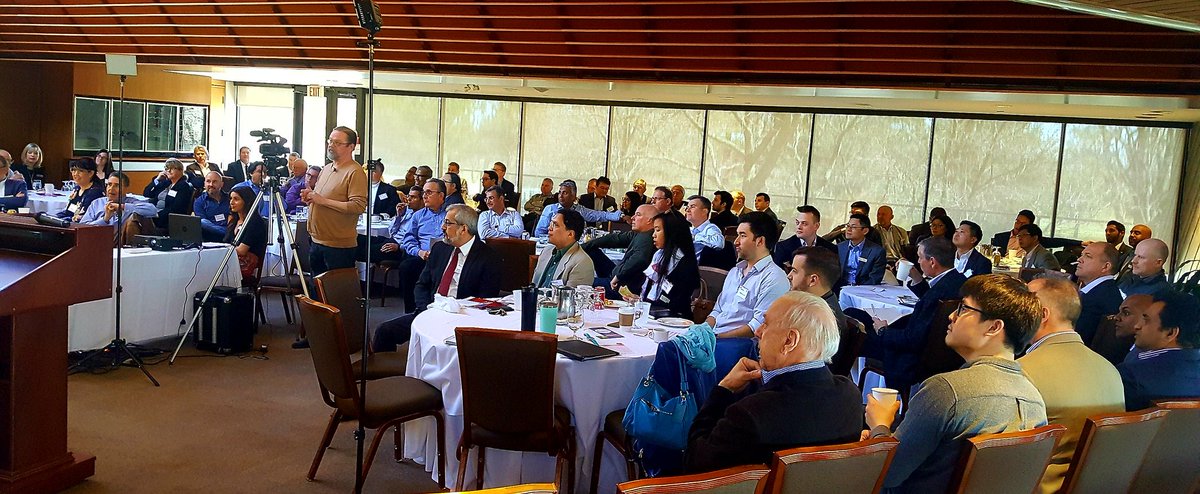 ---
Startup Ecosystem
This year's trends to watch and startups that could help shape the future of legal cannabis. Read More
What attracts Foreign Investors to the Great White North! Read More
The Simple Economics of Machine Intelligence. Read More 
The Seven Deadly Sins of AI Predictions. Read More
Feedback Loops: Company, Culture & DevOps. Read More 
Like these articles? Subscribe to Multiplicity's What's Cool Weekly for startup tips, tech news and more!
---