York Angel Investors Inc.'s focus is to create a superior return on investment for our angels and for the entrepreneurs with which we work. YAI Angels come from a wide variety of business backgrounds. This diversity ensures our investees receive SMART money; money with experience and connections.
Upcoming Investment Meetings
Wednesday, April 19, 2017
Wednesday, May 24, 2017
Wednesday, June 21, 2017
Wednesday, July 26, 2017
Wednesday, September 27, 2017
Thursday, October 26, 2017
Wednesday, November 22, 2017
Tuesday, December 5, 2017
 
2017 Federal Budget
Thanks to our partners, and long-term sponsors, Grant Thornton, for kindly sharing their insightful summary of the recent Federal Budget with our angels.
 
If you have any questions, please reach out to Rosanna at Grant Thornton
Upcoming Events
Wed. Apr 19th: YAI Investment Meeting
Apr 26th - 28th: 2017 ACA Summit
Tues. May 2nd: Screening Meeting
Wed. May 3rd: First Look Angel Investor Meeting
Tues. May 16th: Screening Meeting
Wed. May 24th: Investment Meeting
Tues. June 6th: Screening Meeting
Tues. June 13th: Screening Meeting
Wed. June 21st: AGM, Investment Meeting, & Cocktail Reception
Celebrating 9 Years of YAI
On April 14th, 2008, York Angel Investors was incorporated.  So this weekend we celebrate 9 years of growth and investments. We have expanded to a family of 67 angels, who have competed 77 deals and invested over $14, 730, 000 in innovative entrepreneurs!
Greybrook Realty Partners Sponsorship
Greybrook Realty Partners was proud to sponsor last month's Networking Cocktail Reception.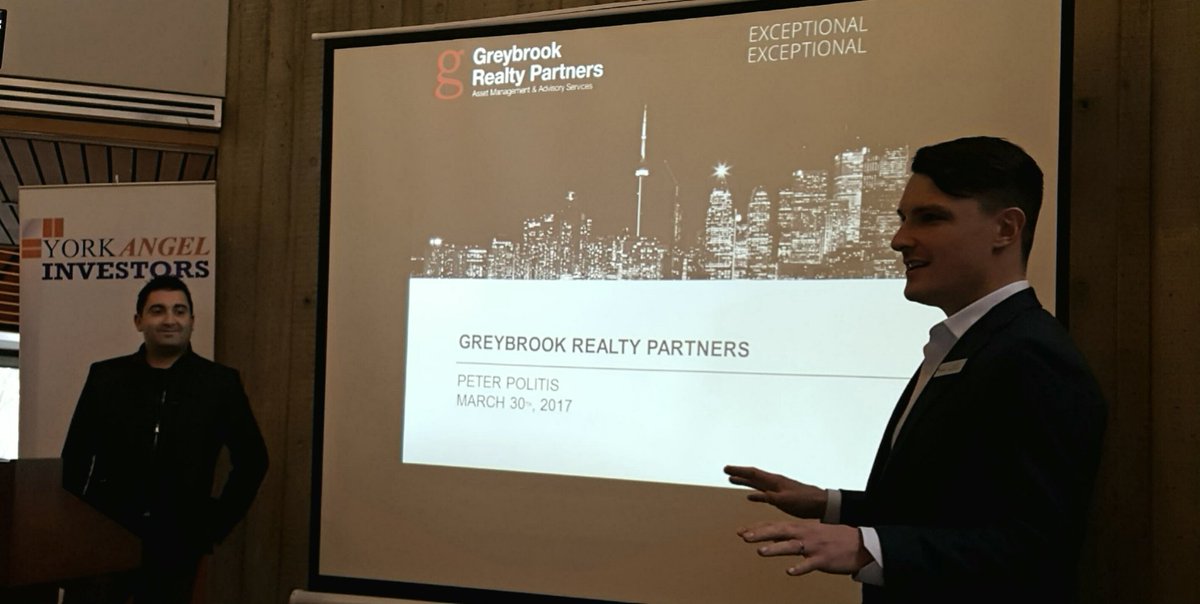 "Thank you to York Angels for the chance to present how Greybrook Realty Partners offers investors the unique opportunity to partner alongside leading North American real estate developers on development-based opportunities and share in value creation activities." Says D'Arcy McConvey
For those unable to attend Greybrook's presentation, please feel free to connect with D'Arcy McConvey at Darcy.McConvey@greybrook.com.
Empowering the Drive For New Ideas
INFINITI and Multiplicity have teamed up to support Toronto's incredible entrepreneurial community to grow and share new ideas with the world. Turn your innovative concept into something real with our startup accelerator program.
INFINITI LAB is driving innovation in Toronto! Learn more about the accelerator program
York Angel Investors Newsletter Update
Our monthly newsletter will now be published the second week of the month. 
 
Introducing the First Native Cross-Platform Full-Stack Development Environment
PerfectlySoft has negotiated a private beta for the world's first native cross-platform full-stack development environment, called SCADE, which is available only to members of the Perfect community.
If you'd like to be one of the first in the world to try it, sign up for the private beta by joining the channel below to receive a private download link. Access to this beta is limited.
The product also includes exclusive connectivity with Perfect. Read this article for an example of the application in use.
Interested? Sign up for the private beta by joining the #swift-android-ios channel in the Perfect Slack channel, and you'll receive the download link there.
Hope you'll give SCADE a try!
News
Angelo Del Duca and Jess Joss were very excited to be angel investor mentors at Maple Leaf Angels Curbside Mentoring Night on March 28th.
Jess was delighted to attend the Faces of Fintech and Commerce event at MaRS DD for a fascinating discussion on diversity in finance on March 21st.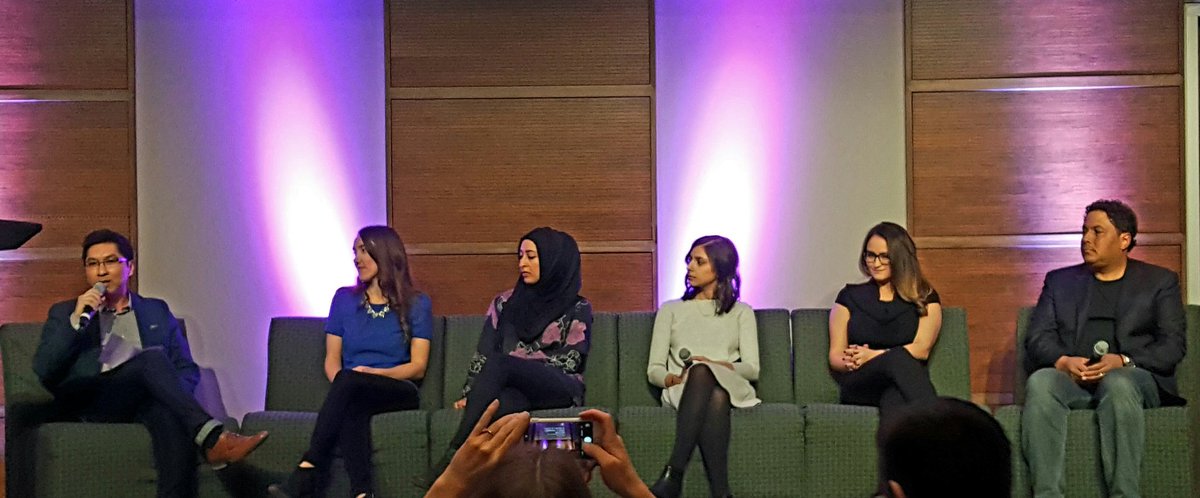 We were delighted to celebrate the closing of Authentic Web  with a champagne ceremony, as we welcomed them to our YAI family at our March Investment Meeting.

Our Angels, Ken & Angelo, were very excited to attend the UofT Entrepreneurship Showcase on April 11th. It was a great event with many interesting companies.

On April 5th, the Angel Investors Ontario Joint Investment Meeting was a very informative day with great discussions and networking.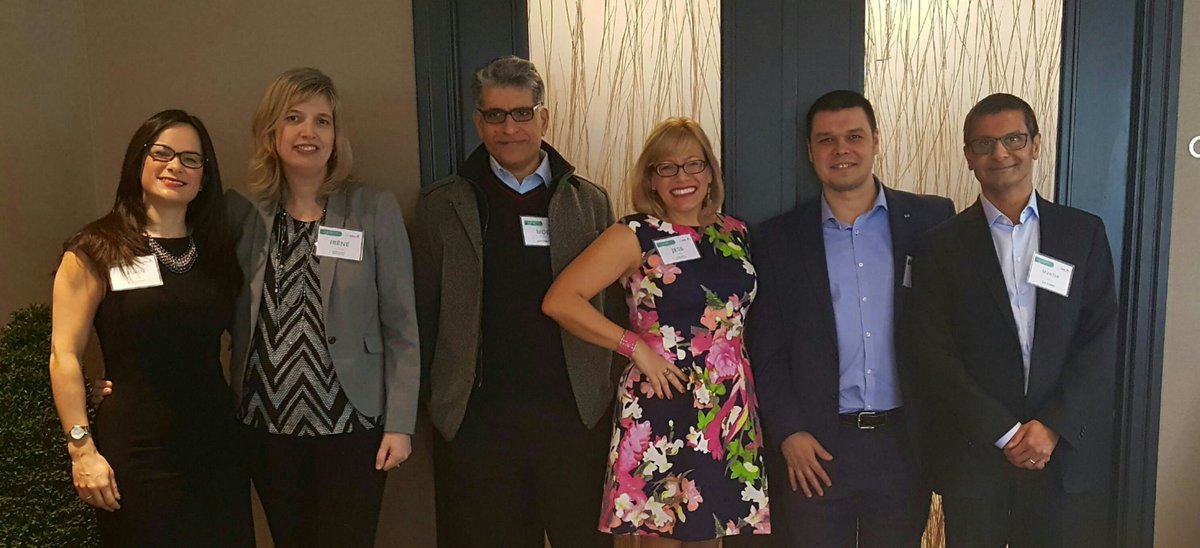 Lauren Epstein, one of our angels, was also one of the panelists for the April 5th Joint Investment Meeting. It was a great opportunity for Angels to collaborate with VCs and Family Offices.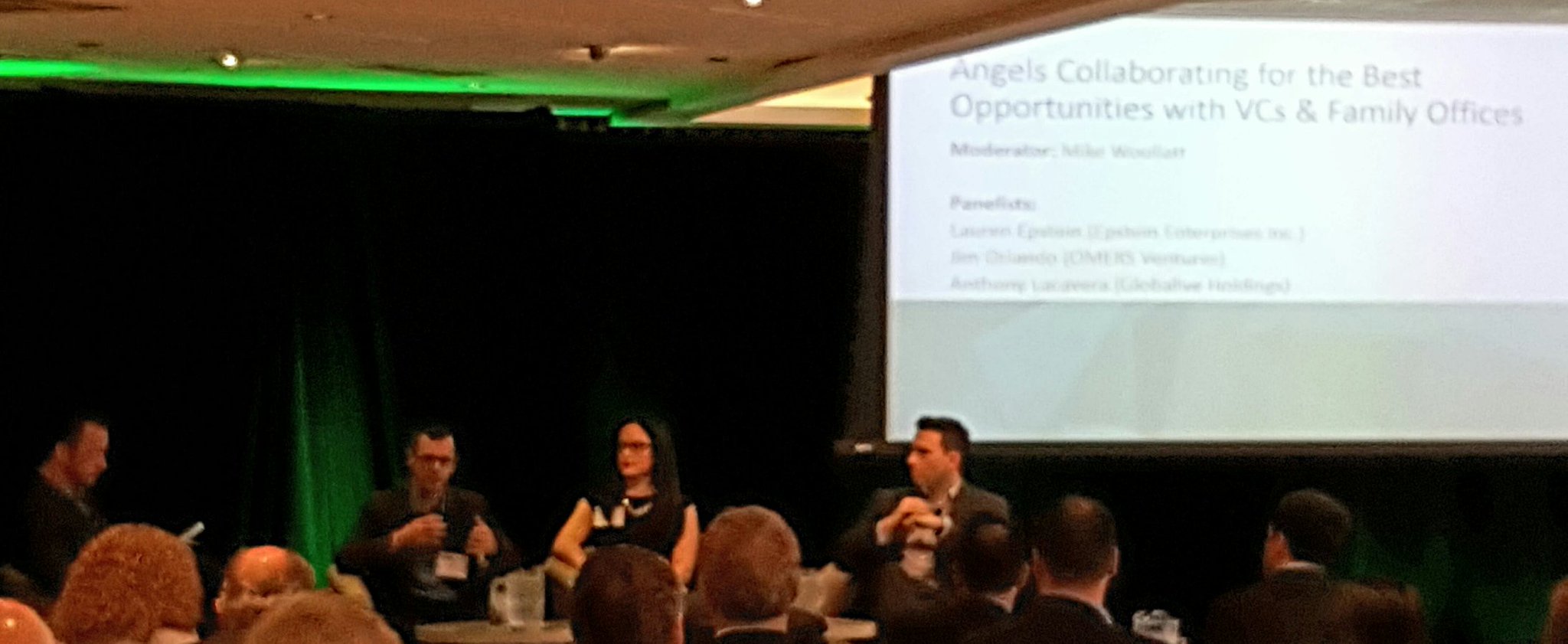 Startup Ecosystem
What do LP's Think About Micro-VC?
Read more
B1Q 2017 PitchBook-NVCA Venture Monitor
Read more
Bringing Transparency to Seed Investing
Read more
Voice and Uncanny Valley of AI
Read more
When Should You Sell Your Startup
Read more
Like these articles? Subscribe to Multiplicity's What's Cool Weekly for startup tips, tech news and more!